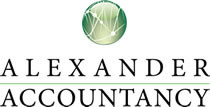 Growth is on the agenda for Burton firm Alexander Accountancy
AN expanding Burton-based accountancy has set its sights on the future following a successful merger and a move to larger premises.
Alexander Accountancy is now based at Granary Wharf, Wetmore Road, and headed by three accountants – David Alexander, who is the senior partner, Wayne Penlington and Lisa Clarkson.
The merger between the companies run by David and Lisa has cemented their professional partnership which began when they were both based at Anglesey House business centre.
In previous years, David had made a lifestyle decision to keep his business small as it allowed him to enjoy more time with his wife Gail, who also helps at the business, and when Lisa moved in opposite on the same corridor, they realised they had a similar attitude to looking after clients and supported each other.
David said: "At BNI I thought, I want some of this. There was a whole vibrancy to it.
"In the longer term, I wanted a new challenge and through BNI Corporate I met a business coach.
"I had a free session with my coach and he changed the way I looked at my business.
"I came away after two hours, not as an accountant running a business, but as a businessman. I knew what I wanted to achieve and how to do it.
"From being involved with BNI I learned a lot – it's not about the finding business, it's about developing relationships.
"I try to build relationships and if work comes from that, then that's great.
"I have a strong belief that if you decide what's going to happen, then you make it happen.
"I believe in looking after people. I have a philosophy of looking after clients, our staff, suppliers and our referral partners."
Central to the firm's approach is offering added value, not just through its accountancy and bookkeeping services but also with workshops for clients, supporting them to grow as leaders in their own right and to expand their businesses.
David is chief executive at the firm and part of the long-term company plan is for him to qualify as a business coach and help others realise their ambitions.
Business aspirations aside, David sees his greatest achievement as a!ccompanying his wife to the top of Mount Kilimanjaro in 2005.
Due to Gail's disabilities it took three attempts. However, David was determined they would enjoy the spectacle together.
For Lisa, the merger sets the seal on a career which has seen her make the transition from nursing to accountancy.
She left school without any qualifications and was, in her words, 'a bit of a delinquent', taking a series of unfulfilling jobs until she realised how bored she was.
At first, Lisa's ambition was to be a nurse.
To supplement her nursing income she took a bookkeeping course at college, discovering just how much she loved numbers and figures.
From there she completed her full accountancy qualifications.
Lisa says the merger with Alexander Accountancy will benefit clients: "It's really good to have the professional back-up and knowledge base of two other partners and the staff resources to share."
For Wayne Penlington, a director at the firm, family life with sons Tristan and Tommy, aged three and four, comes first, but in his business life he thrives on working alongside clients to help them, especially coming from an industry background.
He said: "It's a really exciting time for us all.
"We've seen the firm grow over the last few years and moving to Granary Wharf is a real stepping stone for the business."
Read more: http://www.burtonmail.co.uk/Growth-agenda-Burton-firm-Alexander-Accountancy/story-28468866-detail/story.html#ixzz3wdwiZrVO
Follow us: @BurtonMailNews on Twitter | BurtonNews on Facebook