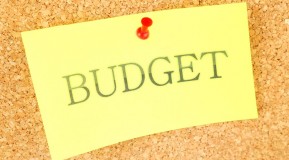 TODAY'S BUDGET, 27TH OCTOBER 2021
Ladies & Gentlemen,
I hope you are well and coping with the challenges the last couple of years have presented.
Today the Chancellor has presented his COVID recovery budget and appears to be trying to claw back some of the emergency spendings, without creating too much damaging impact in the short term. Whilst stealthily getting inflation to work in his favour by freezing some thresholds for a number of years.
Whilst we will be including more commentary in our regular newsletter, there is one area we thought needed highlighting immediately. BUSINESS LOSSES.
HAVE YOU MADE BUSINESS LOSSES IN ANY YEARS ENDING BETWEEN
1ST APRIL 2020 AND 31ST MARCH 2022?
If the answer is yes you may be able to claim enhanced relief through the new, temporary, three-year carry-back rule for losses, and GET A TAX REPAYMENT. If you believe this applies to you please contact us to see if we can help.
For our own clients, if you don't contact us we will carry out a sweep of your financial results for the relevant years to make sure you don't lose out.
CAN WE HELP YOU?
During the last year or so Alexander Accountancy have put a lot of time and effort into giving additional help to our clients to get them through these difficult times. And as part of our culture to help people this has largely been done free of cost wherever possible. If this sounds like the type of support you would like but do not receive, you can email us at info@alexander-accountancy.co.uk or telephone 01283 743851.