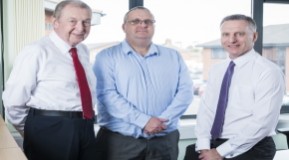 The first thing that comes to mind is have you taken
advantage of the current support that is available from
the Government or with their backing?
ARE YOU SELF-EMPLOYED? If you are and you have suffered because of the pandemic you may be eligible to claim the Self-Employed Income Support Scheme. However, remember to make your claim by 13th July 2020, the last date for making first time applications.
DON'T UNDERSTAND IT, OR SIMPLY FIND THE ONLINE APPLICATION TOO DAUNTING. Then let Alexander Accountancy help you make the application in a simple telephone meeting that can be arranged by phoning 01283 743850. Remember this is something we can do for anyone; you don't even need to be a client or sign up with us.
ARE YOU AN OWNER DIRECTOR? If you are and have not been working for a continuous period of three weeks before 30th June 2020 you may be eligible for the Coronavirus Job Retention Scheme. However, you only have until 31st July 2020 to make your first claim under the Furlough Grant Scheme.
NOT SURE IF YOU CAN OR WHAT TO DO? In the first instance, your payroll provider should be able to deal with this for you. If they can't, or you do your own payroll, just contact Alexander Accountancy on 01283 743850 and we will do our best to help.
ARE YOU AN EMPLOYER? If you have had to lay off staff you would have preferred to keep on, the Coronavirus Job Retention Scheme may be able to provide the help you need. Remember, time is limited as the first phase finished on 30th June 2020 and you only have until 31st July 2020 to make your first application.
NEED HELP WITH THE CALCULATIONS OR MAKING THE CLAIM? Then we can undoubtedly help as Alexander accountancy has provided this service free of charge to our clients for the first phase. So, if you do need help or advice just telephone 01283 743850.
DO YOU HAVE A SOUND BUSINESS WITH A FUNDING GAP? Then the Business Bounce Back Loan may be the answer. It can help with your cash flow and is a low-cost source of funding. But you need to understand the risks, which Alexander Accountancy can explain, before you make the application.
DO YOU HAVE RATEABLE BUSINESS PREMISES THAT ATTRACT RATES RELIEF? If so you should already have received the Business Rates Grant. If you have licenced premises or are in the hospitality sector there may be enhanced support available. This is an area we have extensive experience with and can advice or help as required.
WOULD YOU LIKE STRATEGIC ADVICE? If you would like help planning for the future, then we can offer this expertise as well. We have seven years hands-on experience in putting together and following strategic business plans and a track record that shows we know how to make them work. From 2015 we have been running Alexander's Business Club as an open forum that offers basic strategic planning for free. From September we will be taking this online to make strategic advice more accessible to everyone. See our August newsletter for more details