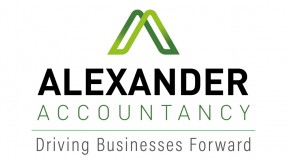 Have you seen our new branding? And do you know what's behind it?
We certainly think it says a lot about us. It is consistent, tells you what we do and has a slogan that reflects our culture. More importantly, though, the research behind it in late 2019 allowed us to find out exactly what our clients, contacts and employees think about us. It allowed Alexander Accountancy to take a look in the mirror and ask if we really are who we think we are and got us to question who we want to be?
Below are some of the things that were said by our clients that we would like to share with you:
"In our initial meeting, Alexander Accountancy gave us a lot of advice which when put into practice improved efficiency and saved money"
"They are amenable, friendly and don't mind stupid questions"
"I can always get a meeting and get good business advice"
"They are proactive, not just number crunchers, and look at doing things differently"
"They came up with a great exit strategy and reduced the tax liability. Amazing solutions and very efficient."
The conclusion from the researcher at Forty 49 Marketing Communications who conducted the survey was:
"Alexander Accountancy are professional, open & honest, responsive, friendly and forward-thinking. This makes them trustworthy, reliable, efficient and progressive."
 And our ongoing mission is:
To help each client to understand their business and improve on it. To uncover the unknown so we can improve performance. To provide tailored assistance and support to remove the difficulties that hamper a business on a day-to-day basis. To take away the pain and provide the information they need to secure the future they want.
It may have been delayed by COVID 19 but our new signage is finally being installed, big thanks to
Hardy Signs Limited
UPDATE!
What exactly did Hardy Signs do for Alexander Accountancy?
Click the link to read the full story – Hardy Signs Office Signage Rebrand for Alexander Accountancy