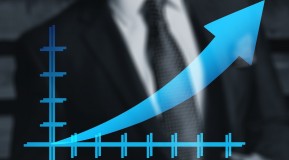 What is Accelerated Growth?
Generally speaking it is a proactive approach to running a business, aimed at achieving growth of 20% or more year on year. The first question to answer is, do you want to go for it or not?
Don't worry about the how as that comes later. The motivations can be various, but usually it is either to increase income on an ongoing basis, or to increase business value as part of an exit strategy.
Where would I start?
The first step is to know where your business is at the moment and what you expect to happen in the near future. Having up to date information is essential, which usually means current figures, forecasts for the next trading period and knowledge of the changes and challenges your industry is likely to face.
What next?
You then need to work out what you want your business to look like after a longer period of time, normally 3, 5 or 10 years from now. The usual response at this point is how can I know that? However there are ways of working it out, especially with the right help and guidance, and Alexander Accountancy will not charge for pointing you in the right direction.
Not sure this can work?
It is natural to have some scepticism, and it is not right for everyone. However it is something Alexander Accountancy practices and something that also works for other local businesses we know. The main things that are needed are ambition and a positive attitude.
One easy way to find out if this could help you would be to come along to Alexander's Business Club. In 2019 the events are in partnership with The Staffordshire Chamber of Commerce Mentoring Scheme which can provide free advice and practical help to those that qualify.
To find out more email david@alexander-accountancy.co.uk, Tim at midwebservices@gmail.com or richard.carty@staffordshirechambers.co.uk.