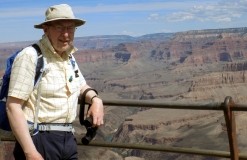 What is your why?
There are many reasons why people end up running their own business.
Unfortunately many fail in the early stages, but a significant number get past that and lurch uneasily toward stability. Then, once stability is found, it is normal to start questioning exactly what you are doing, why you are doing it and what do you get out of it?
What will keep you going when you grow to the point where the tail starts wagging the dog and you have to tackle roles that were never in the original job description?
When you are still working long after everyone else has gone home, yet only get paid after they have, if at all. Why would anyone want to do that?
At Alexander Accountancy we know that running a business is not automatically right for every client and ask all of our aspirational entrepreneurs to think about that in detail.
For our CEO, David Alexander, the answer was clear, believing that as the ducks were slowly lined up it would help him to fund travel, work through a wish list (sounds kinder than bucket list at his age) and gather experiences.
Having a few years ago climbed in the Himalaya, Andes and reached the summit of Kilimanjaro three times, his most recent big trip was to Arizona in May and June this year.
In between staying with friends and their family in Phoenix and Camp Verde, David and his wife Gail drove over 1,800 miles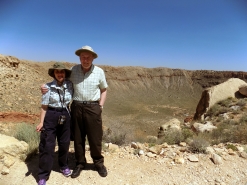 visiting Meteor Crater, The Petrified Forest, The Painted Desert, Monument Valley, The Grand Canyon and the Sedona area.
David says "As many people who have met me will know I love talking about my travels, experiences and achievements. But I don't do this to show off. My reason for telling people about my personal journey is in the hope it will help them visualise their own dreams, and use those as the motivation to help them achieve their own ambitions. I believe that if I have kept going to arrive where I am, then most people should be able to achieve their goals."
This is one of the reasons Alexander Accountancy run expert seminars that are open to the local business community and not just our clients. To give something back to the community and help everyone who wants to, to achieve as much as they can.
If you like the sound of that and think Alexander Accountancy could help your business, please book on to our next workshop after our summer break on 21st September 2016, email us for a meeting at info@alexander-accountancy.co.uk or telephone us on Burton on Trent 01283 743851.
We can also help local businesses by directing them to other expert events run by other quality advisors.