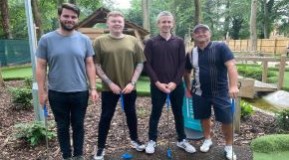 Yes, it's congratulations to Reflex Print as the winners of the inaugural Crazy Golf Charity Day organized by Alexander Accountancy, which was a great, if sometimes damp event, enjoyed by all.
Not only did they win the team event, but they also had the best individual score from Joe Stuart and two holes in one from Fred Pruden and Dan Reece James.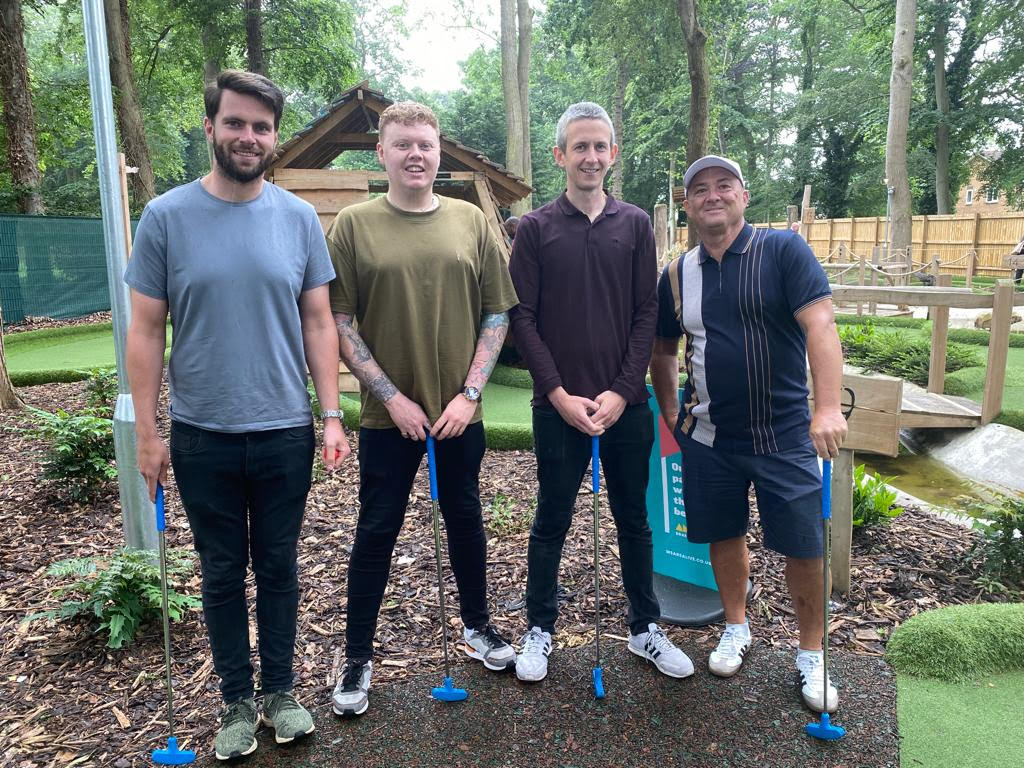 REFLEX PRINT – WINNERS
Other holes in one came from Joe Summers and Sophie Whysall of Alexander Accountancy, and Karen Cureton and Mark Santi of Business Focus Burton. There was also a hole in one on the score card of Richard Lloyd from the Alive team, however, this could not be accepted for a prize as it was scored by his substitute, Richard Faulkner, at a time Richard Lloyd had temporarily step out on urgent business.
And the days "special" prize went to Lindsey Corten of Business Focus Burton, who's score suggested she was the participant most in need of help and encouragement.
The presentation was then followed by a more than ample, and very tasty buffet, with plenty of opportunities for the teams to mix. And thanks to our sponsors we were able to raise £400 for YMCA Burton.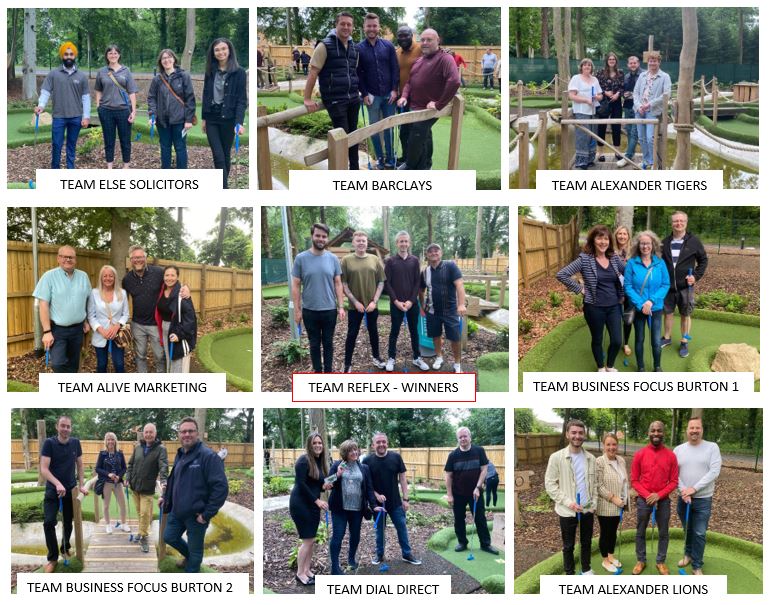 PLEASE HELP IF YOU CAN
Before the competition, we were given a brief presentation by Paula Senior of YMCA Burton, during which she explained charities are finding it harder than ever. As the economy is becoming less affluent, together with the war in Europe, more and more people are requiring help with housing and food, as well as support with mental health issues and returning to mainstream society. Yet the same pressures are making it harder for the charities to raise funds as everyone's finances become tighter.
We would therefore ask that if you can help support the local charities please DO. Making a donation no matter if it is only a modest amount all adds up. You can donate to YMCA Burton at Donate – Burton YMCA by texting 70085, telephoning 01283 538802 or calling in at Northside House, Northside Business Park, Hawkins Lane, Burton on Trent, DE14 1DB.
And please keep a look out for the YMCA Burton Charity Quiz Night we are planning for November.
OUR CRAZY GOLF SPONSORS WERE