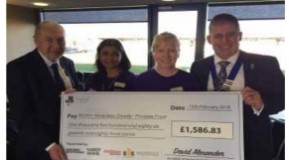 We've in the local news again this month along with Burton and District Chamber of commerce.  You may remember that we, (Alexander Accountancy & Burton Chamber) organised a Charity Quiz at Pirelli Stadium last December, to raise much needed funds for local charities.  One charity to benefit was Burton Hospitals Charity – Inspire Health "Fighting Prostate Cancer", based at Queen's Hospital Burton upon Trent.
The money donated will go towards finding a screening programme aimed at spotting the early signs of prostate cancer in men. Receiving £1586.00 the charity were thrilled and conveyed the following message to the organisers and all those that took part.
 "Thank you again for your incredibly kind donation to the Burton Hospitals Charity- Prostate Fund. We are extremely grateful to have been a beneficiary of such a successful quiz night and the funds donated will make a difference to men's lives locally".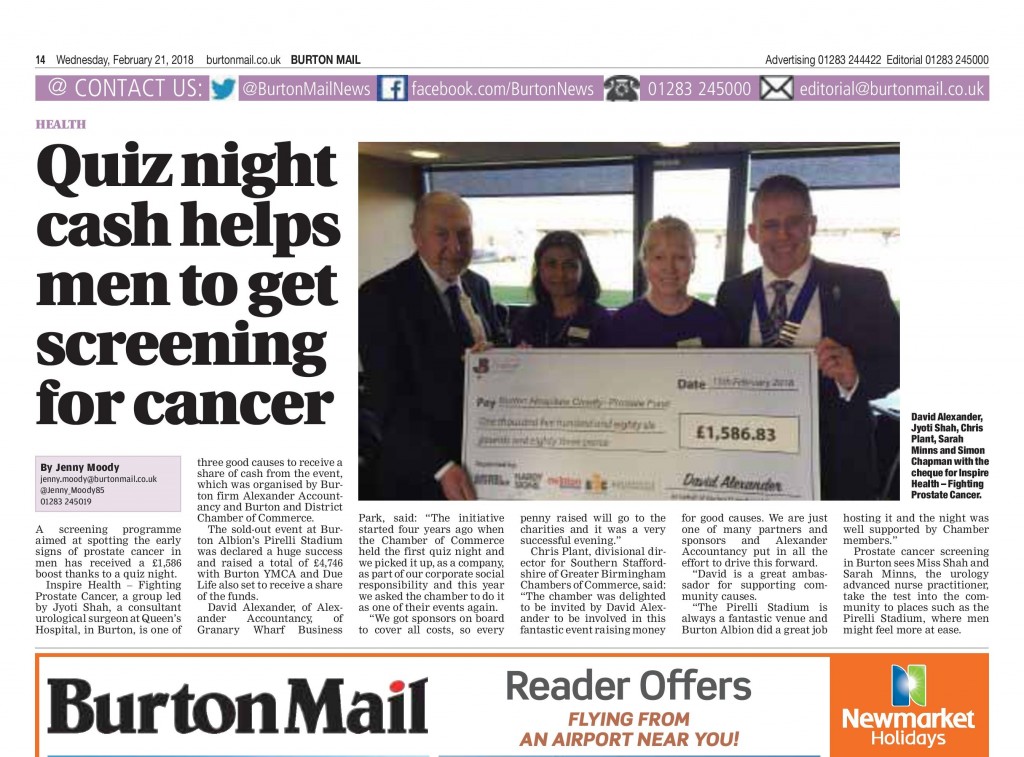 The full article can be found in today's edition of the Burton Mail, Weds 21st February 2018 on  page 14.