Stress within your comfort zone can help you stay focused, energetic, and able to meet new challenges. It keeps you alert and can help to prevent accidents and mistakes.
When stress exceeds your comfort zone it can stop being helpful and start causing damage to your mind and body, diminish job satisfaction and have a severe impact on the working environment and everyone around you.
Alexanders Business Club is delighted to introduce a brand new presentation by Julian Hall of Calm People on Tuesday 18th October 2016. Showing that no matter how bad stepping outside your comfort zone may feel, there are plenty of things that can be done to reduce stress levels and regain a sense of control.
Are you or the people around you angry, irritable, withdrawn? Working too many hours or under excessive pressure to deliver?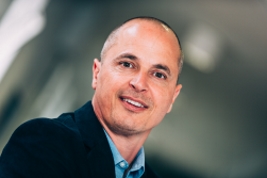 Then this presentation could be the answer you need.
If you have not seen Julian before this is a must see event. People that have seen him generally say he is one of the best local speakers and that everyone should see him at least once. Plus for those that have seen him, here is a totally new presentation they will not have seen before.
We will be meeting from 5.30pm in the St Andrews Room at Branston Golf Club, DE14 3DP. A hot and cold buffet will be served at 6.00pm with the presentation starting from 6.40pm. This is scheduled to finish around 8.00pm with time for questions after.
If you believe this workshop could be of benefit and would like to attend please book on at

Alternatively email us on info@alexander-accountancy.co.uk or telephone Burton on Trent 01283 743851 for an invitation.