We always endeavour to do the best for our clients and though we don't seek praise everyone loves a "Pat on the back", within our office it's something we actively encourage.
Recently we received  a glowing testimonial/review from one of our satisfied clients, he'd had a particularly hairy moment when he received a surprise inspection from HMRC. Here's a copy of the testimonial he sent.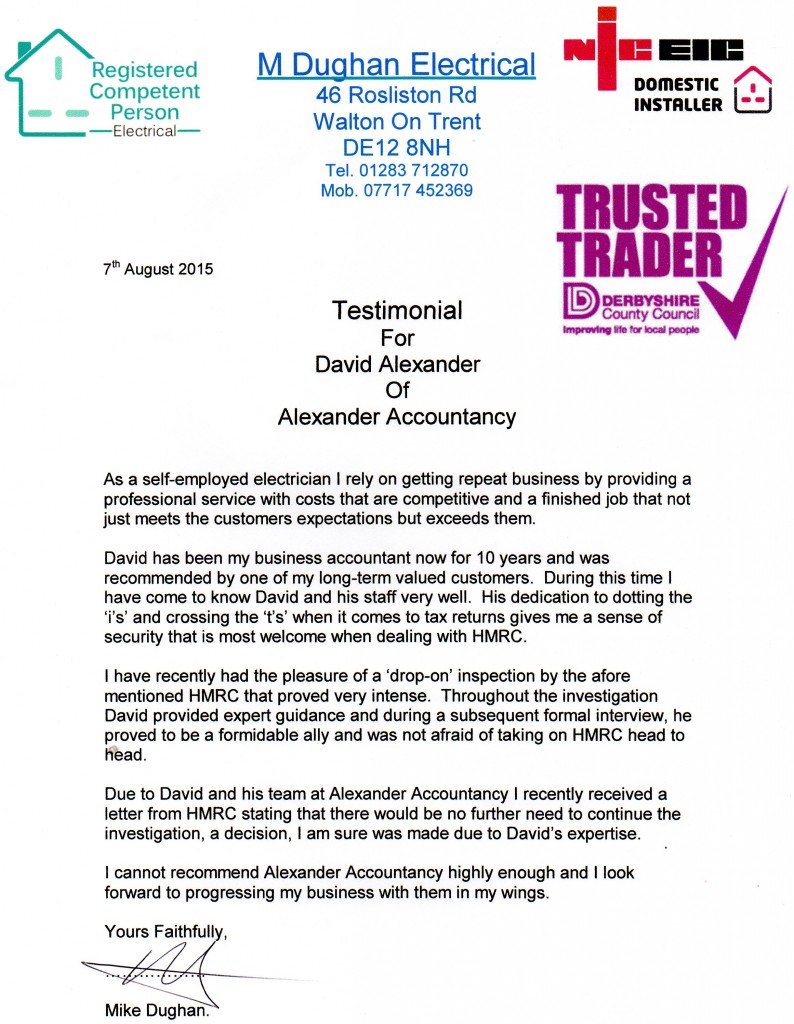 We thank Mike for taking the time to write, no matter who you are or what business you're in, it's always satisfying to know that your clients appreciate what you do.
This works for any business, and in today's World where social proof and recommendations are  often sought before a decision is made to buy or engage with a service, it's important to gather those reviews and testimonials so don't be afraid to ask. Admittedly it isn't natural to most of us and it's a very "Un-British" thing to do, but it it can make a big difference.
One thing you can do when asking for reviews, is make it easy for your customers to post them on-line, now we said at the beginning we don't seek praise, but we're practising what we preach and have made it easy for you to leave a review or testimonial if you wish too.
Reviews on Google are great for any business you can follow and leave a review for Alexander-Accountancy on our G+ page (be the first to leave a review here). + Facebook too.  Click the icons below to go to the relative pages.
NB: When adding a review remember to include a link back to your website, links from authority sites such as Google and Facebook will benefit you too.
If you need any help or advice with on-line marketing or social media we recommend Tim Rees from Midweb Services  email tim@midwebservices.com or call 07510 791888 - Tell him we sent you