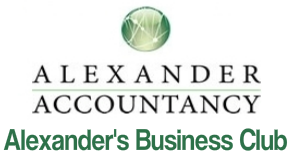 This year's programme began on 17th January 2018 with a very well received meeting entitled "Sharpening the Saw", the first of a series of integrated and interactive events called "Transform Your Business in less than a year".
The main subjects covered were Personal & Company Visions, completing a speed SWOT Analysis conducted by Jimi Ball of The Alternative Board Derby, and then identifying the delegate's main challenges.
The top three challenges identified in order of how they were ranked are:
Finding New Customers & Growth
Time Management
Recruiting the right team
Subjects that we will cover one by one in May, July and September.
 Transforming Your Business Continues in March
The next meeting in our "Transform Your Business in less than a year" series is on Wednesday 21st March 2018. Here the main focus will be on:
Visualising Your Success
Creating Your 3 Year Plan
Setting Goals and Planning Actions
If you would like to attend please click here.

For those who did not attend our January event but would like a copy of the workbook this can be downloaded from our website by  clicking on the following this link. ABC Workbook 1 2018 – Sharpening the Saw.
If you need help to work through the workbook from the January meeting please call us on Burton upon Trent 01283 743851 or email your contact details with a brief description of the help you need to info@alexander-accountancy.co.uk
Our GDPR Event is sold out
On 15th February 2018 we are co-sponsoring an event at Pride Park Stadium, Derby, click here for more details, about the new General Data Protection Regulations that are due to become enforceable in May 2018. This event is now sold out which emphasises how important it is that every business from Sole Traders to PLC's understand their obligations and are ready to comply. If you would like to attend a future meeting on this subject please register your interest.